Pacific Alternative Energy Resource LLC Onsite
Managing deliveries and shipments, protecting our customers' interests.
PAER will go to great lengths to ensure suppliers are verified, deliveries are made, and product meets contracted specification. Following are images showing Members of PAER onsite supervising deliveries for our customers.
In the capacity of Agent, PAER can work with your company to source product in the United States, managing all aspects of supply/sourcing, logistics, business management and export processes required to effectively source and import/export products from the United States.


PAER Member David onsite in LA supervising delivery for export to New Zealand
---



PAER Member Paul onsite (standing on ISO) supervising load for export to UK.
---




PAER Member Daimon on site in Los Angeles supervising delivery for export to Germany.
---


PAER On Site
Providing Load Supervision Services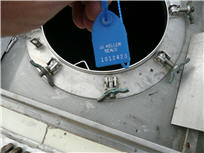 Verifying seal on tank
______________________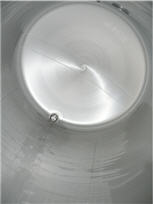 Documenting clean tank and residual moisture in tank
______________________

It is very important to check your tanks prior to loading. You have the right to refuse a contaminated tank. This is an extreme example, but any volume of liquids pooled in the bottom. or visible residue stuck to the side of the tank, this can affect your product quality/specification. At the very least, if tank is not clean, find out what the prior load was and decide if this might contaminate your load.
Related Links